Eastbay Rendezvous June 2-3, 2017, Mystic Seaport
Terrific Eastbay Rendezvous at Mystic Seaport. Nicholas Bell, SVP Curatorial Affairs, spoke at the breakfast hosted by Essex Yacht Sales. Nicholas is pictured below, in the Masin Conference Room, in front of the classic Everett Scholfield photograph of Mystic in 1874.
Drone footage may be viewed below, made available by courtesy of our friends at Mystic Seaport.
Newport Boat Show, September 14-17, 2017

Mystic Seaport hosts an East Bay Rendezvous - June 2 and 3, 2017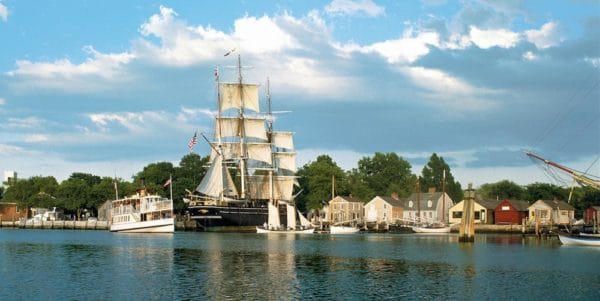 Breakfast sponsored by Essex Yacht Sales
Download details:  Mystic Seaport Eastbay Rendezvous 2017
 David Dorrance, CPYB, joins Essex Yacht Sales
See bio page for full information
 Mark your calendars for the Connecticut Spring Boat Show, Essex Island, May 5-7, 2017
Visit Essex Yacht Sales at the Palm Beach International Boat Show, March 23-26, 2017
Visit us at the Nimbus display.
Visit Nimbus Boats at the Dusseldorf Boat show January 21-29, 2017
Hall 5, Stand C19
Essex Yacht Sales appointed dealer by Nimbus Boats
Essex Yacht Sales is proud to announce its appointment as authorized dealer for Nimbus Boats, of Gothenburg, Sweden and Delray Beach, FL. Click here for more information
Essex Yacht Sales has been appointed Strategic Sales Partner to Delta Powerboats.
Essex Yacht Sales is excited to present the exciting and innovative range of boats and motoryachts from Delta Powerboats, from 26' to 88'. Click here for more information
Eastbay Rendezvous, Mystic Seaport, Oct 1-3
Event postponed by Mystic Shipyard due to possible inclement weather. Will likely be rescheduled for June.
This small, intimate gathering packs-in a great experience with:
Behind the scenes tour of the Collections Research Center and Watercraft Hall
Complimentary tickets to the cocktail party for the 37th Annual International Marine Art exhibit
Sunday morning breakfast in the Masin Room of the brand-new Thompson Exhibition Building
Come by water or land and enjoy the delights of Mystic Seaport. Full details, including how to register (hurry - space is limited) are given in the brochure. See link below
mystic-seaport-eastbay-rendezvous-10-01-16
The weekend is graciously sponsored by the Gowrie Group, with Essex Yacht Sales sponsoring the Sunday breakfast.
Newport Retrospective
Essex Yacht Sales displayed three important yachts at the 2016 Newport Brokerage Show. These were: 2014 Eastbay 50SX, 2015 MJM 40z, and 2000 Grand Banks 52 Motoryacht. With four full days of glorious fall sunshine, and terrific boats, show traffic was strong.
A feature of Essex Yacht Sales' display were the dockside stands showing full details of each boat, plus an overview of the the brokerage's services to both buyers ans sellers. See example below:
Newport Boat Show September 15-18,2016
See Esse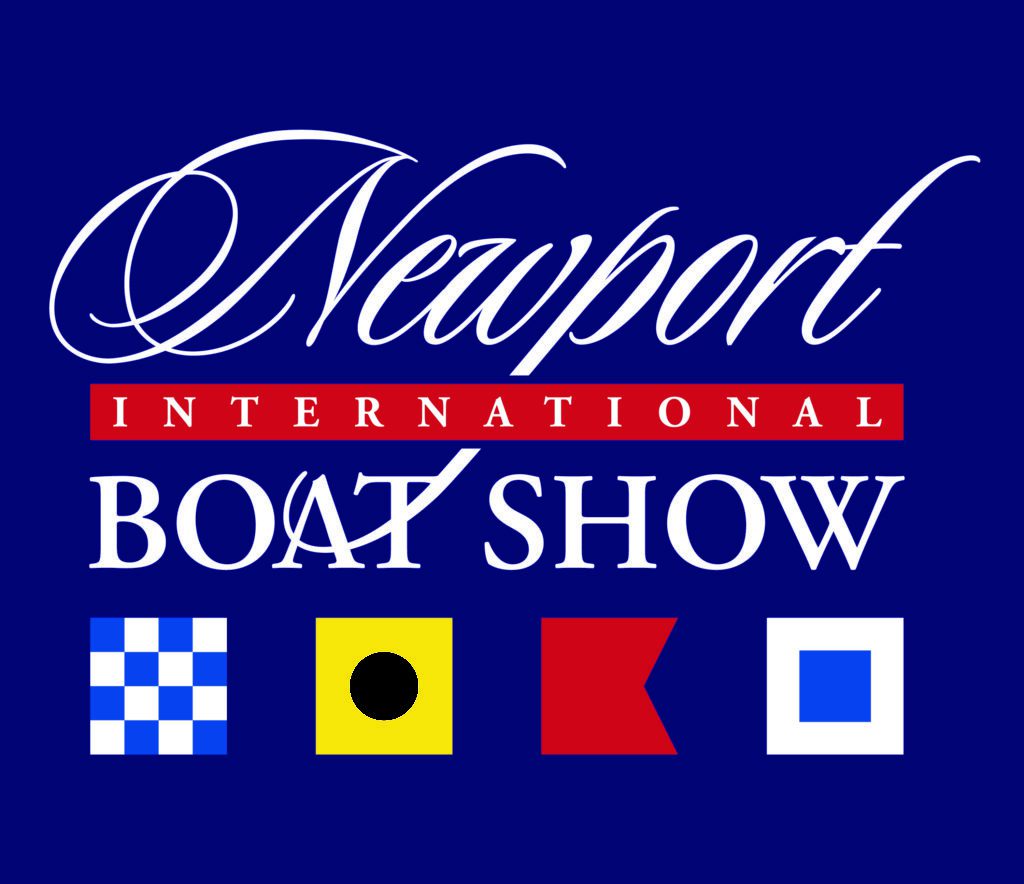 x Yacht Sales at the Newport Brokerage Show, (held in association with the Newport International Boat Show).
The In-Water Brokerage Show is held at the Newport Shipyard. Over 100 quality yachts will be on display from 40' - 140'. Admission the Brokerage Show is free.
Convenient, fast, water shuttles run continuously during show hours to link the New and Brokerage Shows.
Connecticut Spring Boat Show, Brewer Essex Island Marina, May 3-5
Essex Yachts Sales will display a Grand Banks 47 Heritage and 42 Classic, two Eastbay 38, and a Blue Seas 31. Also in conjunction with Rockport Marine, a static display of the RM 26 Dayboat and 44 Express
Essex Yacht Sales releases a new brochure
Essex Yacht Sales' new brochure is a stunning 6-page full color piece. Contact us to receive your copy by mail. Call (860) 767-8484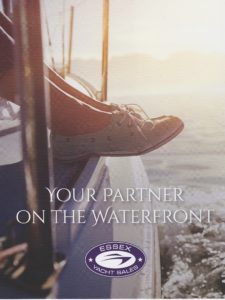 New marketing alliance with Rockport Marine is announced
Essex Yacht Sales announces a new marketing alliance with renowned custom boat builder and designer Rockport Marine, of Rockport, Maine. Under the terms of this alliance, Essex Yacht Sales will proudly offer Rockport Marine's exceptional RM26 classic New England day boat and the new RM44 Express.
Essex Yacht Sales, in conjunction with Rockport Marine, will present complete information on the 26' and 44' boats at the Connecticut Spring Boat Show, Brewer Essex Island Marina, Essex, Connecticut, from May 13 to 15. Design staff from Rockport Marine will be on hand to meet prospective clients and discuss the bespoke design services offered to owners.
March 2016: Download our latest "Soundings" Ad here
February 1st, 2016: Essex Yacht Sales launched. See online news release
---