We find the right buyer and get you the best price
Acting on your behalf, as the broker of record, Essex Yacht Sales offers a comprehensive suite of client services. These maximize the value of the boat, as well as promoting its timely sale, by listing the boat through multiple marketing channels, for widest coverage. Marketing channels include regular traditional print advertisements (in publications, segmented and appropriate to the type of boat), leading internet-based multiple listing services, (YachtWorld.com, BoatTrader.com and Boats.com) the Essex Yacht Sales company website, appropriate social media, direct emails to a private list of many thousands of contacts, personal telephone calls to known buyers and other brokers, mailings, posters, placards, listings and boat shows.
Essex Yacht Sales presents below a brief portfolio of its professional photography, by Billy Black, renowned marine photographer and videographer.
Experience shows that very high quality listings, lavishly illustrated, sell boats. So often an inquiry will come in from the South or the West Coast, seeking to put an offer on a boat, without even a viewing! Essex Yachts Sales presents its listings in the very best possible way, fully staged, professionally lit, with high resolution photography.
Buyers deserve to have all the information about a prospective boat, including the imperfections that all brokerage boats have. This is the honest approach. It earns trust in the integrity of Essex Yacht Sales and is  hallmark of how the company does business. Trust and honesty makes business happen.
If your boat is not selling, and you are not getting showings, we suggest you take a look at the Listing. Is is well-written, exhaustive and accurate? Does it include a large number of high quality, well-lit, well-staged photographs? Does it truly do justice to your boat? How does it compare to Essex Yacht Sales?  Check out this example of our work: EB 50 Listing
If you boat is not being well presented, please call Essex Yacht Sales today (860) 767-3013 for an immediate response, with no obligation.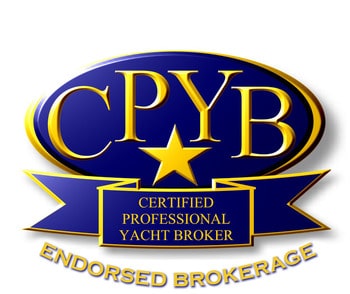 Our Listings are made directly available to other Yacht Brokers. Listings appear world-wide as soon as they are posted. While we complete many yacht sales within our existing customer base, we recognize that going elsewhere — providing your listing to cooperating brokers — adds maximum exposure to your power boat or sailboat.
DELAY COSTS YOU MONEY
Speed to market is key to maximizing your return. Waiting means paying dockage, storage, maintenance, insurance and maybe financing charges. And your boat gets older too. Act now - call us today (860) 388-8071.
Services WE PROVIDE - we WILL:
Operate from a large and current knowledge base
Work with a very extensive network of contacts
Research competitive market pricing and recorded actual sales data
Establish value and price point
Advise on any pre-sale needed repairs or cosmetic work
Advise on staging the boat for first impressions
Create an an attractive, fully illustrated comprehensive listing, available in hard copy and downloadable pdf
Include high quality photography and videos
Market the boat, through multiple channels
Manage all showings
Coordinate surveys, hauling and sea trial with the Buyer and/or Buyers Broker
Negotiate on the client's behalf, keeping buyer and seller at arm's length, respecting the seller's privacy
Renegotiate price/terms, if needed, based on reasonable survey deficiencies
Negotiate escrows that may need to be established and hold funds in a client escrow account
Complete the entire transaction, supervising Closing Agents who handle USCG documentation and state registration paperwork
Safeguard all funds
Provide a professional, ethical structure for the transaction
Build long-term relationships
PROTECTING YOU, THE SELLER
Most importantly, Essex Yacht Sales protects you from unqualified buyers, and from unethical business practices.  All showings to qualified potential buyers are fully supervised, to protect the boat, personal contents and ensure its security.
Sellers enter into an industry-standard YBAA listing agreement, executed seamlessly within our integrated software suite. This makes the entire process secure and effortless, with Essex Yacht Sales protecting you at every step. Sales commission is payable only on the successful completion of  sale.
Some myths about selling a boat privately
- answering why virtually all substantial Yachts are listed and sold by Yacht Brokers
"I will save the commission."
Buyers are savvy. For a boat offered privately, priced to market, a knowledgeable buyer will expect a discount from the offered price, based on the logic of: "Well you are not paying any broker's commission, so I should get a discount. You will get the same Net."
"I can advertise my boat on the internet."
Private sellers have no access to the Yacht World Multiple Listing Service, which is exclusive to professional Yacht Brokers. It is used by over 3,000 brokerages and is simply the best.
Private sellers don't take out expensive color Ads in boating Journals, or actively use the Social Media to promote business
Private sellers don't have access to a large client and industry database
Private sellers don't exhibit their boat in Boat Shows
As a result, any boat offered privately will likely been seen by only a tiny fraction of all potential buyers, and consequently unlikely to command its optimum price. In addition any sale will likely be delayed considerably, possibly indefinitely, allowing your boat to depreciate as it gets older, while all the time you are paying for maintenance, dockage, storage, and insurance, as well as the cost of capital tied up in your boat.
"I don't need a broker."
Legally that is true, even in Florida and California. However by not engaging a full service Listing Broker, you are effectively shutting out the Buyers' Brokers who are actively seeking boats like yours for their clients. Listing brokers welcome Buyers' Brokers as they bring motivated buyers. When a sale is made, the Listing Broker will share commissions with the Buyer's Broker. However this cannot happen where there is no Listing Broker and no commission, so typically a boat offered privately will attract little or no interest from Buyers' Brokers.
"I can handle this myself."
Sellers are typically busy, successful people. Are you really ready to take all the phone calls, prequalify buyers before they come aboard, and handle all the showings?
Will you remain unemotional and detached even when the Buyer wants to negotiate after survey and sea-trial, raising questions about the condition and maintenance history of your beloved boat - and by inference, your 'inadequate' pride of ownership? Long experience has shown that it is mutually beneficial for all such negotiations be handled at "arms length" by a professional Broker or Brokers. Professionally negotiated, the opportunity for a successful outcome is significantly higher.
Will a buyer be comfortable entrusting substantial deposit funds with you, rather than in a protected escrow account held by a Certified Professional Yacht Broker, accountable to a strict Code of Ethics?
Will the Sales Contract you enter into protect you adequately from disreputable buyers at every step? Be aware that a flawed contract may expose the seller to ongoing liabilities, even after the sale has closed.
Consider the advantages of DONATING YOUR BOAT
Depending on the age and condition of a boat, and the owner's personal tax situation, it can make economic sense to donate a boat to a reputable charitable organization. In such cases, Essex Yacht Sales can advise and connect potential donors with charities having the necessary specialist knowledge and competency to handle a donation proficiently and smoothly.